It is crucial to avoid damp mineral wool when isolating buildings, so mineral wool must be dry when it arrives and after a period of time is being used at the construction site. This is why waterproof packaging is essential when packing mineral wool.
With a RoRo StretchPack® machine you can fully encapsulate your mineral wool insulation using six-sided packaging. Additionally, you will reduce your operating cost.
Six-sided sealed packaging
With RoRo StretchPack® you can pack your mineral wool with the following benefits:
Six-sided sealed (or four/five-sided)
Dust and waterproof
Smooth and uniform
Optimal for print and branding
Improved load stability
Primary and secondary packaging
RoRo StretchPack® can also do four- and five-sided packaging, e.g. if you prefer to have your product in both a primary and secondary packaging.
Significant savings on film and energy consumption
RoRo StretchPack® will pack and protect your mineral wool in one operation, so there is no need for a heat shrink process. This will not only remove the possible pains you will have with heat shrink (packaging quality, fire risk, cleaning, etc.), it will also reduce your energy costs. When a RoRo StretchPack® machine replaces a heat shrink packaging line we typically see the following savings:
Film consumption reduced by up to 60%
Energy reduced by up to 90% - cold packaging technology
Lenght of the packaging line is reduced - only one operation
Maintenance costs are reduced
Utilize film for branding
In addition to the protection of the mineral wool, the film can improve the load stability depending on how you pack your products.
The film is also suitable for print with very few limitations. This can be utilized for branding your logo or other types of graphic. Your insulation products will then appear nice, clean and dry when they reach end-users.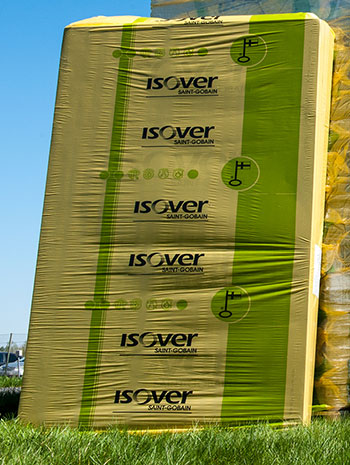 Reduce your film consumption by up to 60%
Horizontal stretch hood packaging is a film saving solution compared to other packaging solutions such as both wrapping and heat shrink packaging. We have seen reductions in film consumption between 25-60%, which also leads to a significant reduction of the film cost.