Tentoma was founded in 2011 as Frank Bruhn ApS and originally performed service and maintenance in the vertical stretch hood industry. Today Tentoma offers a fully automatic packaging machine that can pack larger goods in tightly sealed packaging protecting it from water and contamination. Since 2011 Tentoma has grown to be an international supplier of horizontal stretch film packaging solutions.
A firm commitment

The Danish Growth Fund has joined Tentoma as a rock-solid investor being a Danish State Investment Fund. This provides our current and new customers with a firm commitment to our solutions and services and allows continuing a sustainable international expansion.
2011
With more than 20 years of experience within the vertical stretch hood packaging industry, Mr Frank Bruhn is founding the company Frank Bruhn Aps. Frank Bruhn Aps is servicing the vertical stretch hood packaging industry with service, maintenance, audits and machine optimization.
2014
The development of a new horizontal stretch packaging technology starts.  The first test packaging is done in cooperation with German Nordfolien.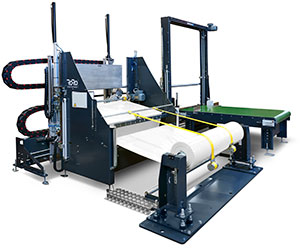 2015
Horizontal packaging using a tubular stretch hood film is introduced. The new packaging technology is patented and named RoRo StretchPack®. The first RoRo StretchPack® machine is installed and in operation on a customer site.
2016
With a professional board and new investors, a new business plan is implemented. Specialists are hired to upgrade the product development and the business operations.
2017
The company changes name to Tentoma.
The Danish Growth Fund becomes an investor.
The RoRo StretchPack® XL simplex is introduced.
2018
The RoRo StretchPack® Large Wide is introduced.
The RoRo StretchPack® XL Duplex is introduced.
2021
The RoRo StretchPack® XL Power is introduced