Packaging machines for structured insulation panels such as XPS, EPS, PIR and PU have for years been dominated by energy consuming heat shrink systems. This is changing now since new and energy friendly alternatives have proofed to be a strong alternative. There are convincing evidence that manufacturing companies are also eager to benefit from other advantages like high waterproof packaging, high repeatability and low plast film consumption.
Film consumption savings (typically between 20-60% in volume corresponding to 10-50% in cost savings) in comparison to heat shrink system solutions
Waterproof packaging (this has been tested by e.g. Saint Gobain in their climate chamber test before they invested in our machinery for glass wool where absolute no water can enter)
Better branding (also on the sides)
Smooth packaging with better look and feel with high repeatability
Energy costs savings
Film can be delivered locally (Tentoma does not deliver film but has a range of approved suppliers and others can be approved as well)
UV blocking/protection possible with the film
Film strength: If your customer has double packs (600+600) in his packs then he will be able to lift and manoeuvre the packs after packaging with RoRo StretchPack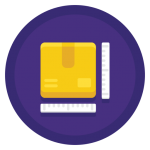 Product Dimensions
Structured insulation panels can have various dimensions. Consult with Tentoma www.tentoma.com in order to define the exact machine that can cover your product dimensions. Following span of dimensions can be covered.
Product Dimensions
W:          600, 1200 (including 600+600) Max width is 1350 mm
L:            Max 8000 mm
H:           Max 1400 mm
Packaging Capacities
In order to reach industry required capacities the machine series Duplex and the SemiFlow function is required. The SemiFlow function is briefly explained a multiple packaging sequence function where no time is wasted during the packaging process. The film being prepared at one of two film stations is sufficient to cover a series of products. This reduces the time spent going back and forth between film stations and packaging position at the conveyor.
Top view of machine – Semiflow, Duplex D2 machine in operation mode showing a multiple packaging sequence with minimum waste and high repeatability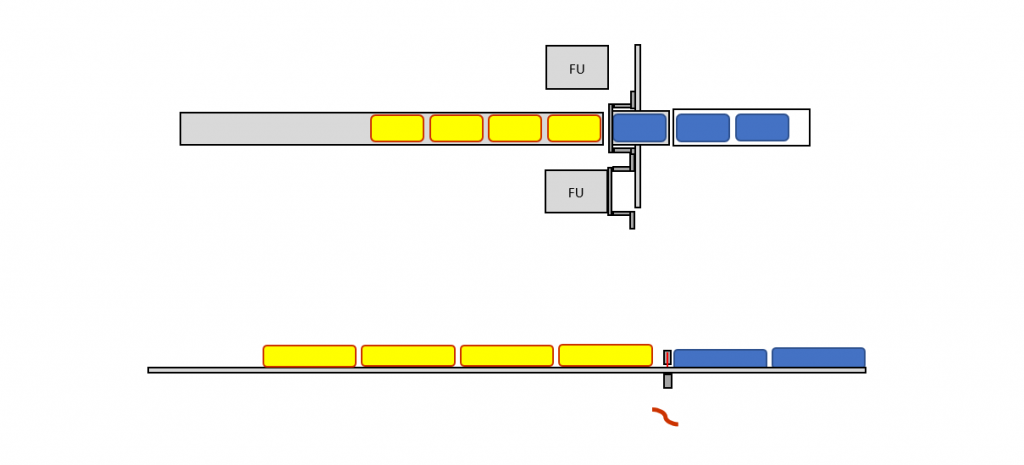 Top view of machine – SemiFlow, Duplex D2 machine in stand-by or product By-Pass mode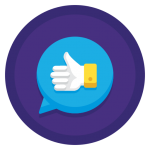 Machine Benefits
RoRo StretchPack machines ensure high repeatability since full control is maintained of the film during the whole process
~ 6 km film available times 2 (due to Duplex system) meaning 12 km film available on the machine
Easy to exchange film (2-4 minutes) and no machine stops are required
Few moving parts
Standard globally available products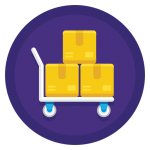 Benefits of Applying Tubular Stretch Hood
100 % sealing (option to choose 4 sided)
Total of 12 km film available (40 micron)
Printable film
Protection of L-shaped products
Corner protection (film pressure on corners in can be controlled)
High seal strength and stretchability (particularly important if 2 board layers per pack (600+600)
UV protection of film and product an option
At the final customer: Film is easier to remove from product, easier to minimize and occupy less space than heat shrink film on a construction site (roof area)
Energy Consumption Savings
A RoRo StretchPack machine of the type above will consume between 4,5 and 5 kW/h during operation. During ramp-up and ramp-down there is no energy consumption. In comparision to heat shrink systems there is a significant energy consumption saving during full operation, during production stops and during ramp-up and -down times. Energy consumption in heat shrink systems is typically 40 kW/h excluding ramp up and down times. In addition: The fire insurance costs can be reduced!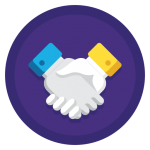 ROI – Customer Example
Our customers (when comparing to Heat Shrink Systems) typically see a film consumption saving of 20-60% which corresponds to a film cost saving of 10-50%.
An XPS customers with full year production has calculated a return of an investment of 1,3 years including a capacity increase of 20%. The yearly cost savings amount to 200.000 Euro compared to an existing heat shrink machine. The major costs saving points are film saving (154.000 euro) and energy saving (36.000 euro) and the maintenace saving of 6.200 Euro. Then of course the packaging quality is higher due to a complete control of the packaging film.
Annual euro savings with Tentoma RoRo Duplex D2 at an XPS Manufacturer
Come Meet Tentoma
We always welcome existing and new customers to come and see some of the most advanced machinery in the packaging industry in our facilities in Denmark. We also appreciate meeting you during on of the following upcoming events: