Nonwoven roll packaging:
Fibertex Nonwovens
Chemillé, France
In Chemillé in western France, Fibertex has production facilities manufacturing nonwovens, based on needlepunch and spunlace technology.
Around 2019, Fibertex was looking for a new packaging solution for roll materials. It was important to find a solution that didn't compromise the quality of the packaging. The packaging had to be fully sealed to protect the nonwoven materials from contamination of dirt and moisture.
Packaging and sealing in one operation
Fibertex France was introduced to the RoRo StretchPack® technology through another project. After evaluating between different solutions, Fibertex France chose an inline packaging solution with a RoRo StretchPack® model XL S1 L. The machine can pack a range of rolls with diameters up to 1200 mm, and roll lengths up to 3300 mm. Packaging and sealing are done in one operation.
Jacob Boelskifte, Group Technology Director in Fibertex tells: "We were unlucky to order this equipment during the COVID19 period as this caused a postponement of the final installation because of travel restrictions." The packaging line was fully in operation from January 2021. He concludes: "The equipment is running correctly and successful. Tentoma interlocutor is efficient."
Benefits for Fibertex
New packaging line with packaging and sealing in one operation
100% waterproof packaging
Film saving one layer packaging
One machine to cover the full product range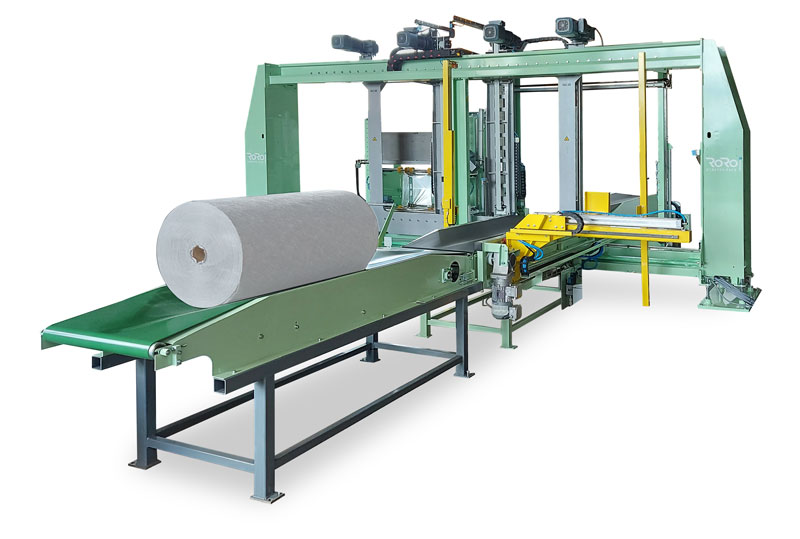 Fibertex has installed a RoRo StretchPack® machine for packaging of nonwovens rolls at the production site in Chemillé, France. The production facilities in Chemillé is manufacturing nonwovens for serveral business areas like: Automotive, wipes, coating fabrics and building industries.